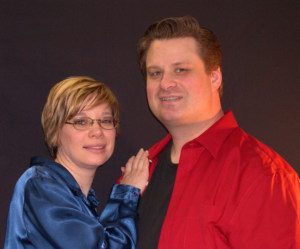 Lead Pastors John and Kristin Wenck
Pastor John was raised in Glen Burnie, MD and graduated from Calvary Temple Christian Academy in 1988. Although he was not raised in a Christian family, he was introduced to the Lord through family bible studies conducted by his uncle at his grandmother's house. He first prayed to receive Jesus as Savior at his uncle's Baptist church in November 11, 1981. He began to really serve the Lord at 14 and was filled with the Spirit and called into the ministry in 1985. Answering the call led him to Rhema Bible Training Center where he graduated in 1990 with an emphasis in pastoral ministry.
Pastor John has a wealth of church experience. His ministry experience ranges from Youth leader, Children's Pastor, Singles Minister, Bible Study leader, and mentoring others. He was Montgomery Faith Fellowship first full-time paid Associate Pastor. He has worked in Prison Ministry and Street Evangelism. He loves ministering to those less fortunate by coordinating our holiday food and toy distribution programs in Washington, DC. On October 25, 1996 Pastor John married Pastor Kristin Miller, the daughter of Pastors Bob and Jeanne. They reside in Montgomery Village with their two beautiful children, Jonathan and Kaitlyn.
Pastor Kristin Wenck helps Pastor John with teaching the main congregation. She also helps the music ministry by playing the keyboard, as she is a trained pianist. She runs our church office, produces the church bulletin, and keeps the church financial records and books. She also oversees My Time Children's Program. She is very talented and designs the slide programs and worship schedules for our video system.
Pastor Kristin graduated summa cum laude from Oral Roberts University in 1994 with a Bachelor of Arts Degree in Social Work, specializing in working with troubled teens. Upon graduating, she returned home and helped us during the summer while looking for employment as a Social Worker. As the story goes, her destiny was here at Montgomery Faith Fellowship and she has been a full time employee since 1994.
Pastor Kristin is the daughter of Pastors Bob and Jeanne and was raised in a Christian home. She was filled with the spirit at the age of 7. From an early age Pastor Kristin has maintained a close relationship with the Lord and since childhood she has always been involved in church activities. She also loves home decorating and being a mom to Jonathan and Kaitlyn.
---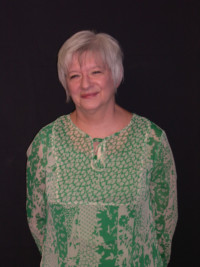 Pastor Jeanne Miller
In 1985 Pastor Bob and Pastor Jeanne co-founded Montgomery Faith Fellowship in Gaithersburg, Maryland. After 5 years of meeting in local schools, Montgomery Faith Fellowship moved into 356 Christopher Avenue, its current home. In 2006 Pastor Bob moved to heaven and Pastor Jeanne works alongside with her son-in-law and daughter Lead Pastors John and Kristin Wenck.
Pastor Jeanne is a 1983 graduate of Rhema Bible Training Center in Broken Arrow, OK. She is ordained with Rhema Ministerial Association International (RMAI). Over the years she has served in almost every position in the church, from Church Administrator, Children's Pastor, Youth Pastor, and Music Minister to her current position as Senior Pastor. Having been trained in classical music in her youth and in business at Baltimore Business College along with her education from Rhema, she is qualified in just about every area of church life.
Pastor Jeanne comes from a Christian home and was born again at 13 years of age and along with her husband was spirit-filled in l977. She was involved in the music ministry at many churches in the Baltimore, Maryland, area as a teenager. Pastor Bob and Pastor Jeanne were married 39 years and have two grown children, Kristin and Justin, and three grandchildren, Hannah, Jonathan and Kaitlyn. Her son, Rev. Justin, is the Sound Coordinator for the church and is married to Angel Miller. She works alongside with her son-in-law and daughter Lead Pastors John and Kristin Wenck, at Montgomery Faith Fellowship.